2020 has been the ultimate rollercoaster - although sometimes it feels like that safety belt isn't exactly secure. For me, as a small business owner and mother of two students that are solely E-Learning I feel like some days are more of a free fall. 
The bonus of having my own business is that I have been able to support so many charities through give backs and other donation days. Emmis Jewelry has been able to give back to the West Deerfield Township Food Pantry, Local preschool and elementary school programs, College Scholarship fundraisers, Local Youth Baseball Programs and the list doesn't stop. Here are the Holiday Fundraisers that Emmis Jewelry is supporting through givebacks. To direct your giveback to any of these charities just write the name in your order notes. It's that easy - I'll make sure the money goes to the right places. 
Nov. 1-25 -Congregation Beth Shalom of Northbrook, IL 
Nov. 15-20 Congregation BJBE, Deerfield IL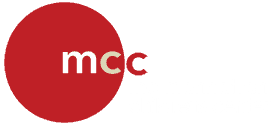 Sales through November 1 - December 13
Manhattan Children's Center and the Seaver Autism Center
Do you have a charity you would like to organize a give back day? Let me know - I'm always up for it!